Your financial planners
for life
Our vision is to put you in the position where you can achieve everything you genuinely desire out of life. The Lifestyle Financial Choices Process™ puts you in control of your financial future and helps you achieve your financial and lifestyle goals.
Get in Touch
For many years, our clients have seen their goals become a reality from the benefits of The Strategic Investment Process™ and our other investment options. The Lifestyle Protection Process helps to protect your lifestyle and goals if you wish.
Our clients are mainly successful individuals, many of whom are self employed or business owners. One thing they all have in common is they have clearly defined lifestyle and financial goals. We dedicate our entire operation to our small mutually compatible client base. If you meet our client criteria, you can become a client of ours normally by being referred to us by an existing client. However, you may apply directly to us or we may invite you to become a client.
Currently, we operate within a limited client number capacity to ensure that our service remains excellent. For this reason, from time to time, we may decide not to take on new clients.
We are committed to building long term and trusted relationships with our clients. When you become a client of Kings Park you will join our Client Choices Programme™ and ensure that your investments arranged by us are reviewed and kept on track.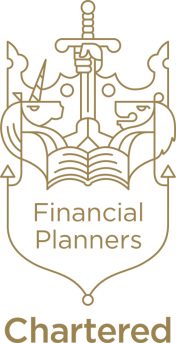 'The public ranks Chartered as number one in terms of confidence in professionalism over other designations such as fellowship and degree'* and Kings Park Financial Management (Scotland) Ltd prides itself in being a Chartered Financial Planner Firm.
* CII Proud to be Chartered Leaflet